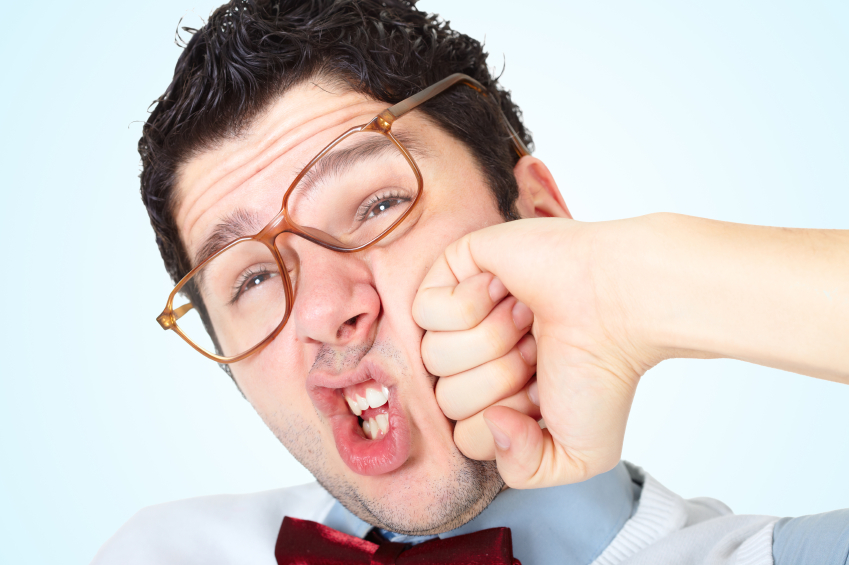 As 10th grade boys typically did on weekends, my friend Shawn and I were trolling the mall for girls to flirt with. But this particular mall-cruise exhibited another testosterone-induced behavior as well.
My friend and another guy unintentionally bumped into each other near the crowded Cinnabon.  An unintentional bump equated to a reason to fight. The intimidating mall police (sarcasm) stepped in and thwarted any fist to cuffs (that day, anyway).
The following Monday, the "other" guy who had bumped into my friend Shawn (who attended a different school than me) said he'd sure like the chance to fight him.
Since I have the spiritual gift of "helps," and the strength of "connection," I agreed to arrange for such a meeting.
A few calls on the brick cell phone, and I'd arranged for a 4 p.m. fight at the local fighting grounds. I was quite impressed with my promotional skills. No less than sixty people showed up to watch the fight. I was a mini Don King. My friend dominated for the onlookers.
The next day, I sauntered through my high school with a sense of pride, as I received accolades for the fight set-up.  I was living vicariously through Shawn's victory. But my sauntering only lasted until third-hour English class.
One of the kids who wasn't fond of me (there was more than one) said to me in front of the whole class: "You were sure good at setting up a fight for your friend, but how 'bout a fight with me?"
Oops.
Lesson learned: only promote what you're passionate about. And I wasn't passionate about fighting.
Many times in leadership, I've been asked to give my voice and support to something or someone. Typically, I've promoted as requested. But often, I haven't been passionate in my promotion.
Passionless promotion can cause these issues:
People can tell you're not passionate, and therefore your voice becomes white noise.
For the sake of timely promotion, you don't vet the thing or person you're promoting, and the implications of not considering fully can often cause regret.
That was the case in my promotion of the fight. If I'd considered that it might lead to my embarrassment in class, an eventual fight myself, and subsequently a scar about my right eye, I might've thought twice before I got my Don King on.
As a leader, you have limited capital to spend. Spend it wisely.
It's fine to promote, but be careful to only give your promotion to things you have vetted, believe in, and are passionate about. When you can't do that, find someone who can, or simply say "no" to your public promotion of that event, ministry, or person.