Parade-Waving in Church Ministry–Effective Use of Time?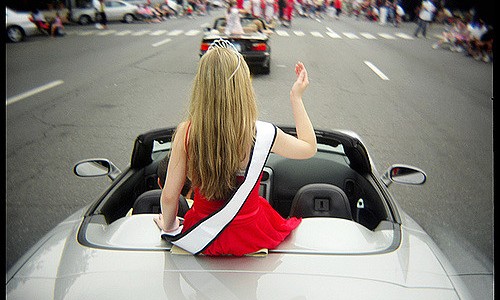 You know the parade wave? The beauty queen or grand marshal waves to the cheering crowd, and then the crowd waves back. It's the bystanders' way to say "I'm here. I support you!"
I'm not a good parade waver. It probably has something to do with me waving at our homecoming queen in high school and her giving me a dirty look. But, I digress. It's okay that I'm not the best parade-waver though, because I was told I don't have to be…at least not all the time.
When I was in the interview process at the church I now serve, the Executive Pastor said to me, "In this role, you don't have to wave at every parade." I'd never heard that expression, and asked in confusion, "I know the church is big, but it has its own parades?"
Most church ministers are pretty good at waving at the (church) parades. It's the signal to ministry groups and constituencies in your church that says, "I'm here. I notice you. I support you." So for the purpose of this post, let's use "parade" to mean programs, events, and experiences not related to you or in your charge, that people might want you present at to add your parade-wave.
Unlike me, many of you are quite adept at parade waving, and many times it's a necessary skill to survive in church ministry. Why do we feel the need to show up and wave at these parades? At times, you do it simply out of responsibility. Maybe it's political in nature — you expect something in return for your support of their parade. And sometimes, you show up and wave because someone reminds you that you've "never been to their parade."
While parade waving may sometimes only be an obligatory or an insincere effort on your part, it can also be meaningful to both you and those you show up to support.
2 Drawbacks of waving at every parade
The encore problem. Showing up once can give the sense you'll repeat this or do it for every group's parade. This leads to a tired minister who's giving valuable time for a fly-by wave, when their time could be used for things more meaningful to their ministry work.
Communicating everything of value needs a staff presence. Not everything of importance needs staff support. In fact, we probably mess things up. But if you consistently show up and wave, you may unintentionally communicate that a ministry's parade is only valuable when a staff person shows.
2 Wins for waving at some parades
You get to experience ministry you're not directing. If you don't have to be there, then that means when you do show up you can experience ministry without responsibility. You have the freedom to talk, encourage, and ask questions of those involved.
Your presence can be fresh air. Especially when you choose to wave at parades a lot of people don't know exist, such as those doing the thankless work of church ministry. The ones that get little to no "ad space" in the bulletin. A well-timed parade wave can provide encouragement for people to keep serving well.
Choosing when to wave and waving well when you do:
Manage expectations (truthfully)
Not showing up at someone's parade is one thing. But not showing up after you've led them to believe you would… well, that's no good. Yet it happens a lot among church leaders. It's the insincere "Yes, I'll probably be there." If you're not going to be there, tell them. If you need to consider the invitation, consider it, and then follow-up with them. If they're expecting you to be there and you don't show up, you've just rained on their parade. (See what I did there?)
Understand your purpose at the parade
When you're not sure whether the parade is a worthy investment, ask what they expect. Many times these questions will give you clarity about attendance, and sometimes it'll make the parade organizer realize it really isn't important you be there.
Recently, I was asked to wave at a parade taking place on my scheduled day off from the office. I asked the parade-inviter a few questions: "Do you need me to do anything while I'm there?" "What would you hope I'd experience and understand because of my attendance?" This person had thoughtful answers, and as a result, I showed up.
But asking these questions often will help you and them realize your presence sometimes doesn't matter. Other times, it shows that there may be a better-suited waver, and you can help arrange that.
Wave at their parade (from a distance)
There are times you can provide a similar parade presence encouragement without being there. A well-timed email prior to their parade encouraging them and letting them know you've prayed for their work, or that you've heard a buzz about their parade, can go a long way. Or post-parade, follow-up to see how it went –  or even better, provide a third party encouragement about what you heard took place (third party encouragement is the best and I've blogged on it previously).
Show up and wave well
Maybe it's obligatory, or something you get paid to do. Or maybe you actually want to encourage and support. Regardless, when you choose to show up, show up fully. Take interest in the parade. Engage with other participants. Make sure your body language communicates you're happy to support. If you're going to give your time and presence, take advantage of the opportunity, and wave well.
Waving at every parade is too much for you (and them). Never waving at a parade is ministry-malpractice. But well-timed and sincere parade waving is meaningful ministry.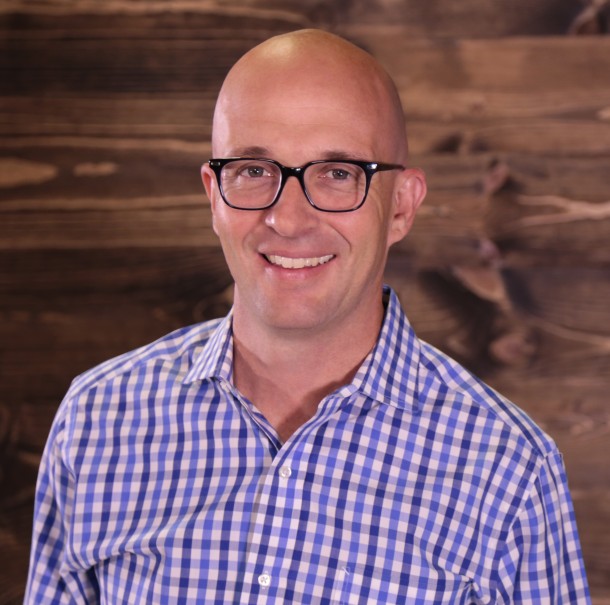 Get Posts Delivered to Your Inbox
Join my mailing list to receive all my blog posts in your inbox and other special subscriber-only content.