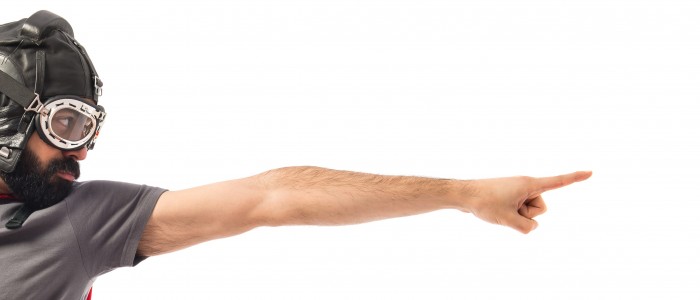 Privileged to have Kevin Spratt guest post (more about Kevin below post)
Many people limit leadership ability to positional authority. What do I mean about positional authority? Someone who has the ability to issue directives and enforce consequences if those directives aren't followed is someone with positional authority. Typically, we think of our bosses as positional leaders but it can extend to someone like a parent, mentor or someone designated to give direction like a student ministry volunteer.
In both my personal and professional career I have been fascinated with the concept of leadership and discipleship. Wherever I have been I have had a desire to provide vision and guidance. I hunger to serve and to be placed in positions of responsibility. I have been graced to serve in all types of roles as a director/leader, but also as a servant/volunteer/detail person. I have served in organizations of 50 and 5,000. What I have observed over the years is that the majority of leadership doesn't happen via directives from bosses but laterally when co-workers or volunteers come together for a common purpose. More work is done laterally in any given organization than is done directionally.
The most successful contributors in an organization will understand how to lead laterally because they understand the value of working together and that more can be accomplished faster when everyone works together. This is a lesson not just for the worker/volunteer but also for the leader because everyone has to lead laterally. In every organization there is someone you report to and someone you work with. Even as a manager or ministry director there are peers you have to work with to accomplish common goals.
I have observed 4 common traits of effective lateral leaders:
1 – Relationship Driven – Lateral Leaders understand the value of relationships. That because they need others to get work done they must maintain great working relationships with the people they regularly encounter in their work. There is a certain economy to these relationships. I wrote about this economy over at LifeWay Leadership.
2 – Humble – Lateral Leaders understand that their gifts are no more significant than the gifts of those they serve with. They understand that each person they serve with plays an equal role in completing the task.
3 – Servant – They see the needs of others before their own needs. Lateral Leaders understand that in order for them to be most effective they must also consider the needs of others first. If everything has to work together their needs must no supersede the needs of others.
4 – Reliable – A lateral leader is the most prepared person on the team. They have answers to questions before they are asked, they are always on time, and are completely trustworthy.
A lateral leader understands that they are most effective when they are able to work with others. The key to lateral leadership is serving those around you.
Many thanks for guest blogger Kevin Spratt. Kevin serves on the Lifeway Leadership team where he influences thousands of church and lay leaders around the world with quality leadership content. You can follow Kevin on Twitter and learn more about Kevin here.