Small Church vs Big Church (size or health?)
This is a guest post from Karl Vaters. Karl has passion for serving churches…specifically, "small churches." I've really enjoyed his writing, and help he provides church leaders. Much of his content applies to ministers no matter their church size, but he's committed to encouraging the small church. From the New Small Church website:
Small Churches make up 80% – 90% of the known churches in the world, but are the subject of probably less than 1% of the books and blogs about how to do church ministry. Small Churches are no better and no worse than churches of any other size. But they have been the most neglected, especially when it comes to pastoral training.
New Small Church wants to help fill that gap. We exist to encourage, connect and equip innovative Small church leaders.
You'll benefit from Karl's thoughts on:
All things grow – but not all growth is healthy
About 200 people attend the church I pastor on a typical Sunday. It used to be 400.
It's a better church now than it was then.
I know, pastors aren't supposed to say things like that. We're not even supposed to admit that things like that are possible.
But it's true.
I've been pastoring my church for 22 years. When I arrived, there were about 35 people attending. They were very discouraged after going through five pastors in ten years and drifting from their high attendance of about 250 during that decade. They had debated closing the church entirely.
In my first decade of pastoring the church, we grew to a healthy 200 people or so.
Giddy with my modest success, I decided to kick things into high gear. I was going to implement all the church growth strategies I'd been reading about and break through the 200 barrier.
It worked. Within two years, we had doubled to about 400 people. But we became an unhealthy church in the process.
Before the push, I'd been working with people and within my gifting as a pastor. During the push, my attention shifted. People became numbers. Attendance mattered more than relationships. I became empty. And the church became unhealthy.
Almost none of the growth was from conversions. It was virtually all transfer growth. We weren't discipling new believers, we were entertaining bored Christians.
Then the church started to shrink. Fast.
I don't know how small it got down to. Because I stopped counting. But it was probably somewhere in the low 100s. Not only had we lost those we'd gained, we lost a lot of the original folks, too.
There are a lot of reasons why the church collapsed and nearly folded. But the main one was this. The pursuit of numbers made us sick. And sick things start to die.
I'm grateful that our sickness was evident in our shrinking numbers. It forced us to deal with the problems. Some churches start dying internally, but keep getting bigger externally, so they don't see their sickness. No, not all of them. Not even most of them. But some of them. Including mine.
Through that process, I learned several painful lessons. I'm grateful for every one of them.
Here are a few:
A healthy small church is better than an unhealthy big church
Every number may be a person, but people aren't numbers
All healthy things grow, but not all growth is healthy
Eventually, we corrected the downward slide. We put God's Word and God's people first again.
Today, we're as healthy as any church of any size anywhere. We're loving, outward-reaching and discipleship-oriented.
We've grown to 200. We may get bigger than that. We may not. Either way, we'll stay healthy and keep growing, learning, discipling and sending.
Yes, a church can be better at 200 than at 400.
Because, bigger isn't better. Smaller isn't better. Only better is better.
Read more about Karl and check his out book, The Grasshopper Myth.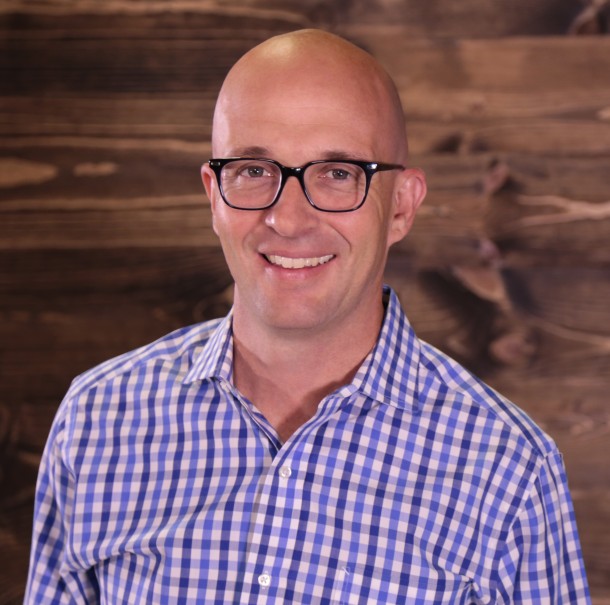 Get Posts Delivered to Your Inbox
Join my mailing list to receive all my blog posts in your inbox and other special subscriber-only content.