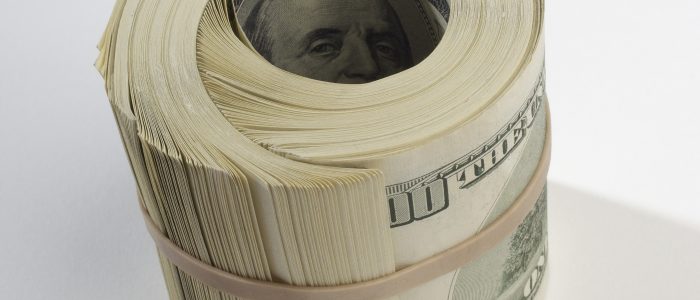 Do you have a "large donor" in your church? Or as some call them, a "high capacity" giver?
I'd say, "Yes, you absolutely do." It's you. It's the church leadership. The church leadership has the responsibility of stewarding well whatever resources God has brought to the local church. And if you steward well and maximize what you already have, you've effectively become a large donor for your church.
Sure, most every church would like to have people who could write a check and end their church's debt, or help them construct an attractive building, or even replace that 40 year-old carpet.
But first, as church leaders we have to put on the hat of steward. Grade yourself as a steward – currently, how well do you:
– Effectively train your volunteers?
– Handle responsibly the dollars you do have?
– Cast a compelling vision for why people should give their resources (talents, time, and treasure)?
– Connect the dots between vision and practical ways to give their resources?
I think a lot of our churches are not resource-rich for two reasons:
We're not stewarding well what we already have (so why should there be more given?)
We haven't compelled our people with a vision or convinced them of a need
God says He loves His church, and the Bible says He has equipped it. As church leaders, we have to see ourselves as stewards. At times, that might requiring active curating, but the people and resources are there – we just have to be intentionally looking.
You might already have a large capacity giver. You might already have a person who's willing to give 300 man hours in volunteerism. You might have a graphic designer who's willing to give work in-kind to the church, or a capable handy man who would work at a discount and could lessen your church's maintenance fees.
God has given us what we need to serve His church, and as stewards, curators, and discerners, we can accomplish His ministry with what He has already given.
Don't allow yourself a victim mentality… "That church (down the street) has everything." But instead, know that God may have already given your church what it needs, but it will take some prayerful discerning, curating, and excellent stewardship of those resources.