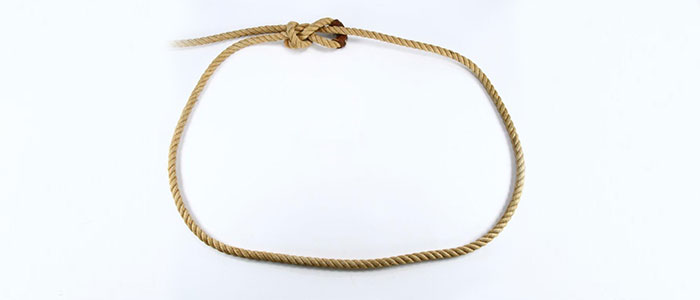 Everyone likes to be included.
Most people want to be informed.
You've likely been left outside an information loop you would've liked to be in. And you've likely had to make a decision about who's in and who's out with information you had to share.
Those who are left out of the loop can feel hurt. Your choice of intentionally leaving someone out of the loop can be absolutely correct, but you must be aware that being left out may make people vulnerable. If it happens repetitively or without reason, they may distrust you or possibly even leave your team.  Your decision to bring someone in or leave them out is an important decision.
Since it's important, here are a few reminders for the loop-makers and also a few for those feeling hurt or vulnerable who are outside of the loop.
Before you get too upset you're being left out of the loop — consider:
Don't assume or presume on those making the information-sharing decisions.
Ask yourself: Does this person who's leaving me out have a habit of keeping me in the dark or deceiving me?
Check your motives. Why are you bothered you're not in the loop?
Have you told your boss or those you work with that you're busy or overwhelmed? If so, they may be trying to protect your time.
When you have been in the loop before, have you ever shared the information with those who it wasn't meant for?
Remember, the loop-makers may be trying to limit collateral damage to others, or there even may be legal issues at stake. The choice to share or withhold information could be out of their control.
When determining who's in your information loop — consider:
Be consistently trustworthy and transparent. That way, when you do have to withhold information from a person(s), they'll assume the best about your reasoning.
Be willing to talk about the process for decision-making, even if not the details.
Give people a heads up… "You may hear about some things going on, and while I can't talk about the details, I know it's a big deal – and as it impacts you, I'll make sure you're in the know as I can."
Be consistent. People will be okay with certain informational boundaries, as long as you're consistent about level of leadership who gets it. If you choose to share information based on who sits near you at lunch or who has favor with you lately, that inconsistency may be meet with a lack of trust.
Have a philosophy and method that dictates your communication groupings that makes sense to onlookers. Each time you have to limit the sharing of information, the determination of those persons or groups should have an objective pathway of determination.
When you can, throw out some substantive "inside information." Maybe it doesn't totally relate to directly to them, but giving your team an inside look at information will go a long way. The information must still be appropriate, and it may not impact their job at all – but hearing it will make them feel more involved.
In a moment of frustration, I once quipped to a person who was feeling left out of the loop, "This information is above your pay grade." (Since I still feel guilty, public exposure on this incident via my blog makes me feel better.) I shouldn't have said that. True, the information was beyond what the person's role warranted – but I didn't follow my suggested steps for how to communicate that well. So, don't be that me. Be better than me. Whether in or out of the information loop, be considerate of how the other may feel, and act accordingly.